Welcome to Eco Soaps – Handmade Natural Soaps
Hello and thanks for stopping by! I'm Kathy and I created Eco Soaps in 2011.
Here you will find a wide range of natural skincare products made by hand using traditional methods, free from Palm oil and unnecessary chemicals.
Eco Soaps' ethos is to provide simple, effective, affordable skincare made from sustainably-sourced & local ingredients. Natural cold-processed rapeseed oil from Aberdeenshire goes into almost everything I make. I also love to use Highland honey, oatmeal, beer and locally gathered wild botanicals.
Most products are Vegan, and all are cruelty-free & suitable for sensitive skin. I use the traditional 'cold-process' method of soapmaking. If you've never tried soap made this way, you may be pleasantly surprised. The process ensures that natural glycerin is retained within the soap which will help keep your skin moisturised.
Eco Soaps are available unscented, or naturally fragranced with pure essential plant oils. All the colourants I use are natural & subtle.
The skin creams, balm & massage oils are freshly made to order.
Looking for an eco-friendly gift? I offer a selection of attractive gift bags made from natural Jute fibres, filled with skincare goodies for both men & women.
Recycled & plastic-free packaging is used wherever possible.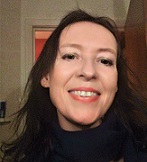 Current Offers
Any 10 Soaps for £30
Free UK Shipping on Orders over £30
Any Soap + Any Handcream for £8.50
Reviews
After many years of using Clinique skincare, I realised that combining the newly discovered fact that they tested on animals with the rising expense of the products, I needed to make a change. I have very sensitive skin and, as I get older, I am finding my skin more and more in need of really good facial soap. Instinctively, I thought that Eco Soaps' Peppermint and Eucalyptus soap might work well. I tried it and haven't looked back. The soap is so cleansing and refreshing and my skin has never looked as radiant and even-toned as it does now. Thank you so much, Eco Soaps, for providing me with natural, ethical and affordable facial soap that does so much more than I could have ever hoped. I am thrilled!
I suffer from an irritable scalp which would often come up in a rash using conventional shampoos. I have been using ECO Beer Shampoo Soap for a while now and as well as making my hair feel nice & soft, it does not irritate my scalp.
A surprisingly buttercream colour and a pleasant 'orange-peel' scent is what you first get when you open the jar. Not at all what you may think. The cream has the texture of a silken mousse and leaves a non-sticky gloss on the skin. It sinks into your hands leaving a softness and delicate fragrance which lasts for hours. A most delightful and effective handcream.
I'll certainly be ordering some more of these gorgeous creams soon. Each one is beautifully scented and easily absorbed leaving skin feeling very soft. I bought my first body butter as a treat for myself. Later I bought some as gifts for friends. Now though, it's going to be part of my everyday routine. One very happy customer here!
Thanks for posting the order to my Mum, she is delighted. It takes the itch away.The skin is not so inflamed…She loves the smell as well and also the fact that it is a soft and easy cream to put on. I received my jar on Friday morning and already there is a big difference to my skin. I put plenty of the cream on in the morning and last thing at night.The horrible scaly way has softened and the redness has gone on my arms and various other places.It is super to have got rid of the itch, at night especially. I have been told by an aromatherapist that lavender is a super healer for skin conditions so I'll be using this cream for the foreseeable future.
This soap is lovely. The fragrances are subtle and unusual and I have had several friends ask me where I get my soap from after visiting my bathroom! So far I have tried Sweet Orange, Mint and Eucalyptus and Honey and Oatmeal. I have very sensitive hands which feel horribly dry after washing and this is the only soap that doesn't leave me running for hand cream. My face is also sensitive and this soap doesn't affect it all – this is great as I have a four year old child and certainly don't have time for cleanse-tone-moisturise routines. Also, my little girl loves the mini guest soaps – they are just the right size for tiny hands and as a result she no longer moans about having to wash her hands as she has "her own special soap." I used to like Arran Aromatics but these are just as beautifully perfumed, if not better, and do last much longer.